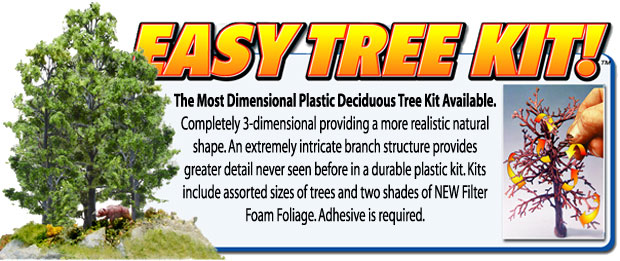 1: Simply twist the individual limbs of the tree to give a natural dimension and full appearance. Warming the plastic first with a hair dryer or hot water will make shaping much easier. Paint and weather if desired.
2: Apply adhesive. Web Spray Adhesive #BO1526 for larger trees and Hob-e-Tac #WD0195 is recommended for smaller more delicate tree details. Immediately dip, sprinkle or roll the tree in foliage supplied. Allow to dry. Mist with diluted Matte Medium for permanence.
3: Plant your trees by making a small tap hole in your platform. Place a small amount of glue (hot glue works well!) in the hole and insert stem. Allow to dry.